PES Editor PES 2018
PES 2018 PES Editor V3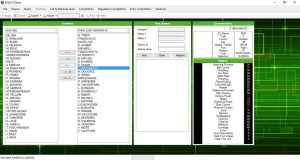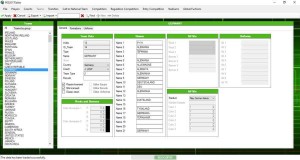 * The version for 2018 hasn't been tested yet.
This tool works to edit stats for PES 2018 PC. It has two modes:
Data files: works for DT10.cpk (DT36.cpk PlayerAppearances.bin) decompressed (don't need decompress each file .bin).

Edit file (EDIT00000000 encrypted). PES File Crypter PES 2018 :

https://goo.gl/TN6Gjk
Players.

Transfers.

Teams.

Formations.

Competition entry.

Coach.

Stadium.

Import/Export in CSV files: Players, Teams, Coachs, PlayerAssignment.

Global Functions.

Correct fake names: Players, Teams, Coachs (CSV files).

Replace repeated players.
* Added edit BIN files for PS3. Improve tool. Fixed some issues.
Download PES 2018 PES Editor V3.0
Credit/Thanks to :
ejogc327