PESGalaxy Patch PES 2018
PES 2018 PESGalaxy Patch 2018 0.50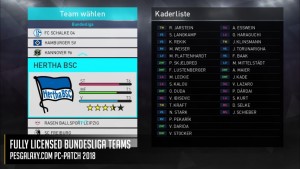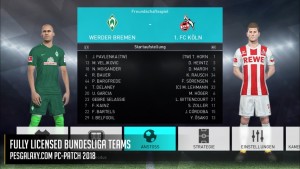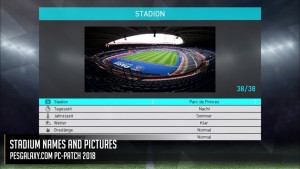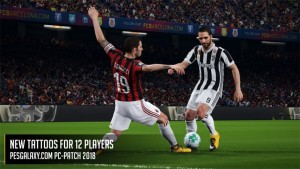 10 new completely licensed Bundesliga teams with correct logos, kits (Beta) and squads

All other Bundesliga teams with correct logos, kits and ingame players

Completely licensed Premier League, Championship, Serie A, LIGA NOS and La Liga with correct team names, logos and kits

Serie B and La Liga 123 with correct team names and logos

Fake players of all national teams, the Campeonato Brasileiro and classic teams replaced or correctly renamed

Kits for all national teams added (some PES2017 Kits)

Coaches and Homestadiums of all european teams corrected incl. pictures for coaches and stadiums for all european first division teams

Rivals for all european teams

Stadium banner labelings for all Bundesliga teams and some european Topclubs added

Minifaces (Formation pictures) for Premier League, Bundesliga and Classic Teams added

Switch incl. DPFileList Editor, 21 ML press rooms, Replay wipes and controller button graphics (XBOX, PS)

12 new player tattoos incl. the return of Neymar's tattoos

Teams sorted alphabetically in their respective leagues

Last Live Update and Data Pack 1.0 implemented

Online compatible.
Download PES 2018 PESGalaxy Patch 2018 0.50
Hajnal30

Borusse92

Volun

P.K.Charmant
Baris, Zlac, tunizizou, ejogc327, sxsxsx (Tools), Txak, Angeltorero (Kits), 1002MB, Cesc (Minifaces), Famiy, Ginda (Presseräume), Sho9_6, Prince Hamiz (Tattoos), bamabravesfan, kitfisto, KoBr24, Valencia 25, ronystan, maquiavelo40, joel7faces, aliheidari2520 (Face Builds), sincover (Replay Wipes).